You can get Information of Closing Ceremony, Farewell Party, and Field Excursion, below.
Closing Ceremony and Farewell Party
# If click image, you can get more large size image.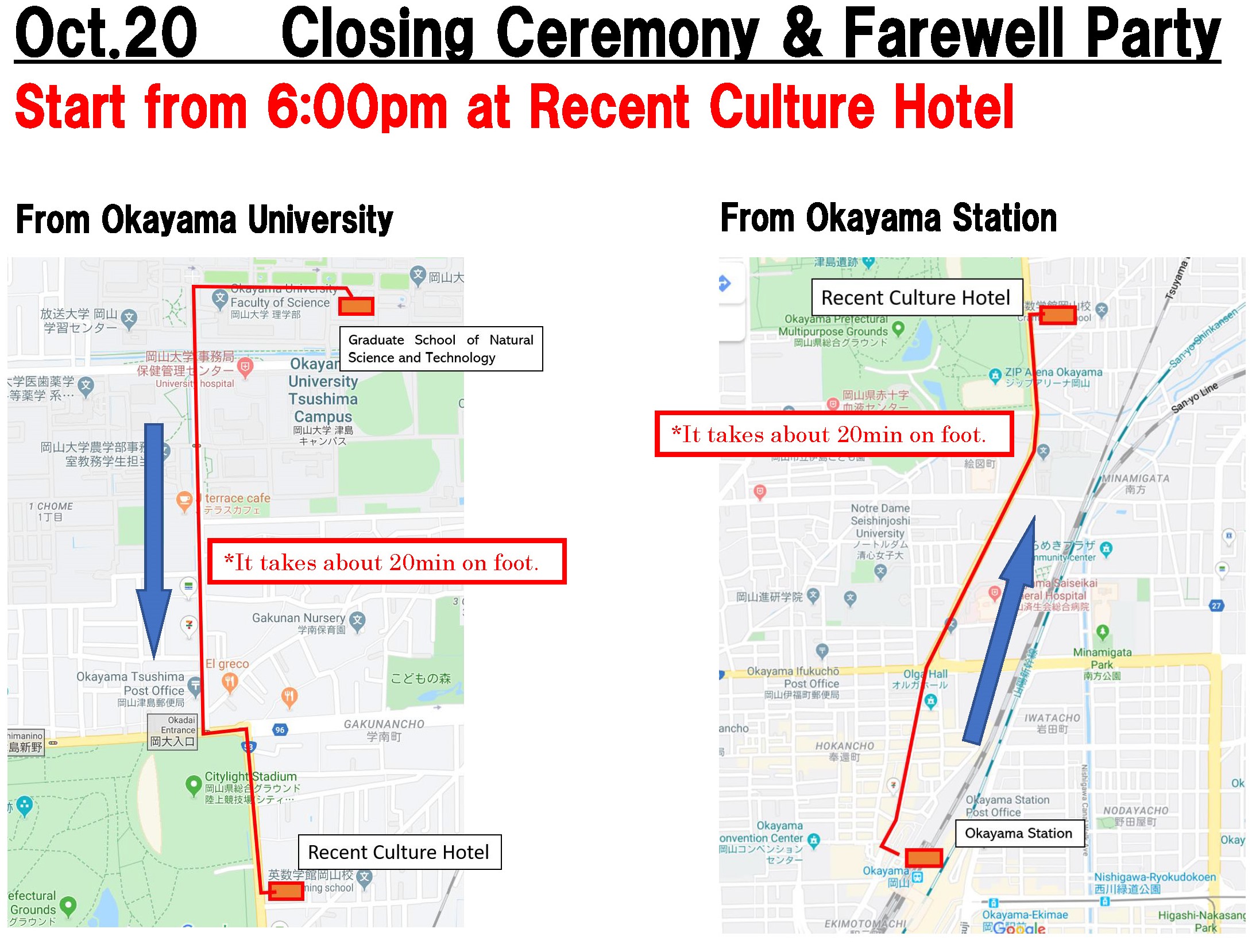 Field Excursion
# If click image, you can get more large size image.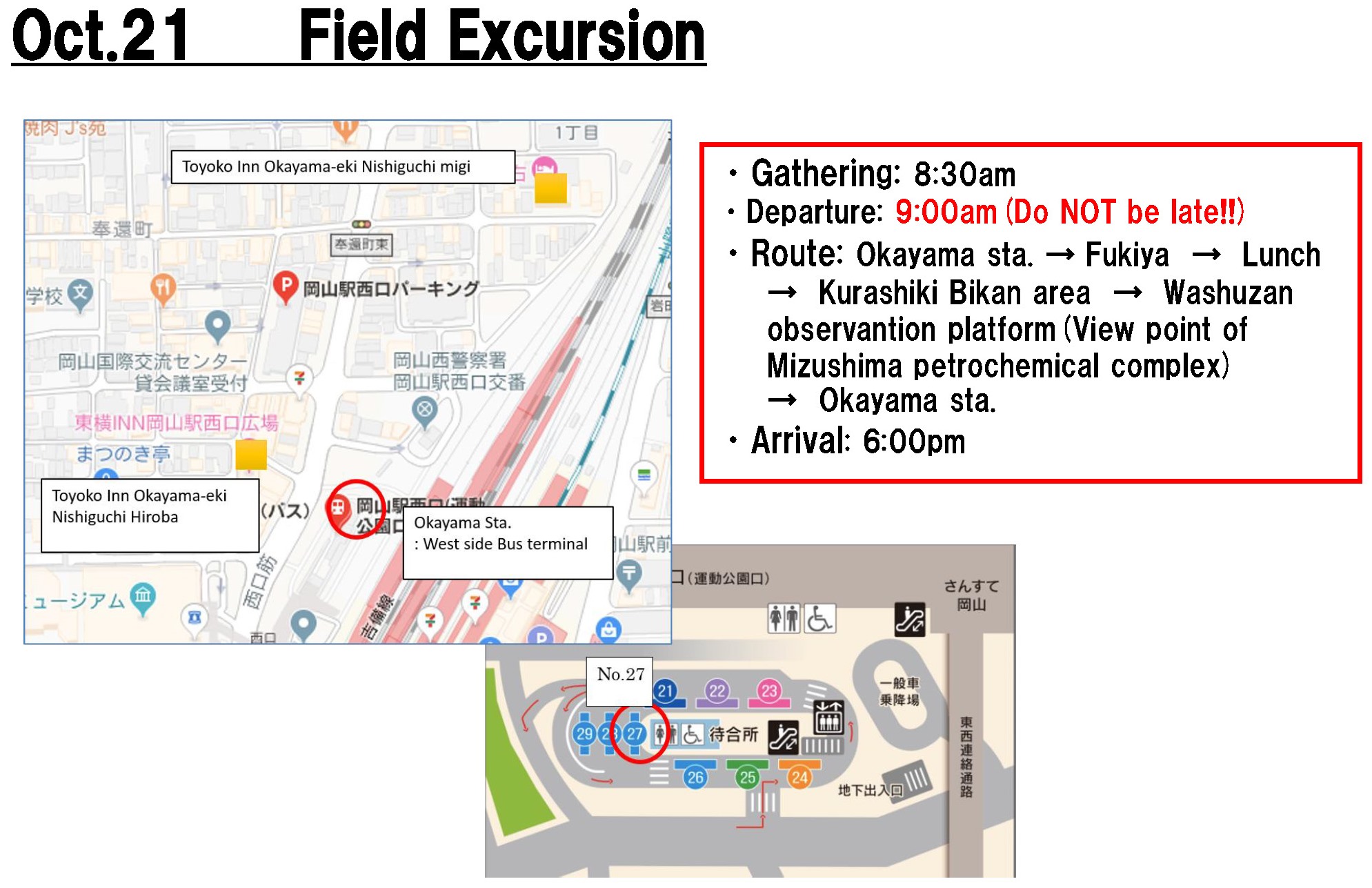 You can get Conference Ceremony and Presentation Program below link.
The program of academic session will announced by this website or e-mail. And the short trip on Oct.18 was canceled due to varios reasons. We are sorry for those who looked forward to the event.
time
Oct. 18
Oct. 19
Oct. 20
Oct. 21
A.M.
9:00-
10:20
-
Academic Session
Field Excursion
10:20-
10:40
Coffee Break
10:40-
12:00
Academic Session
P.M.
12:00-
14:00
Lunch Time
14:00-
15:20
Registration
Academic Session
15:20-
15:40
Coffee Break
15:40-
17:00
Academic Session
17:00-
18:00
-
-
Eve.
18:00-
19:00
Opening Ceremony
Closing Ceremony
Farewell Party
-
19:00-
21:00
Welcome Party
A whole day field excursion will be planned to visit Fukiya Old Town, Mizushima Industrial Area and Kojima Jeans Street, in Okayama Prefecture.
● Fukiya Old Town
Fukiya old town is developed by merchants who earned with red pigment.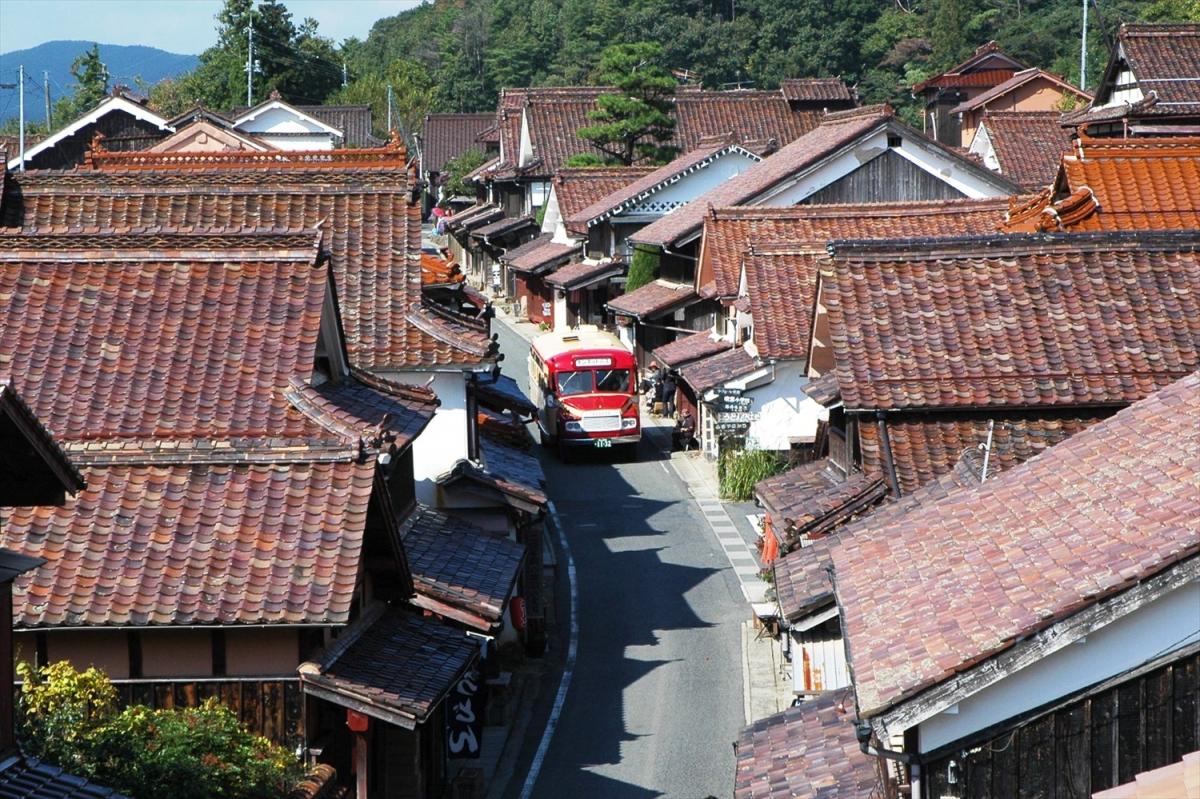 ● Mizushima Industrial Area
Mizushima area still develops as heavy industries in Japan.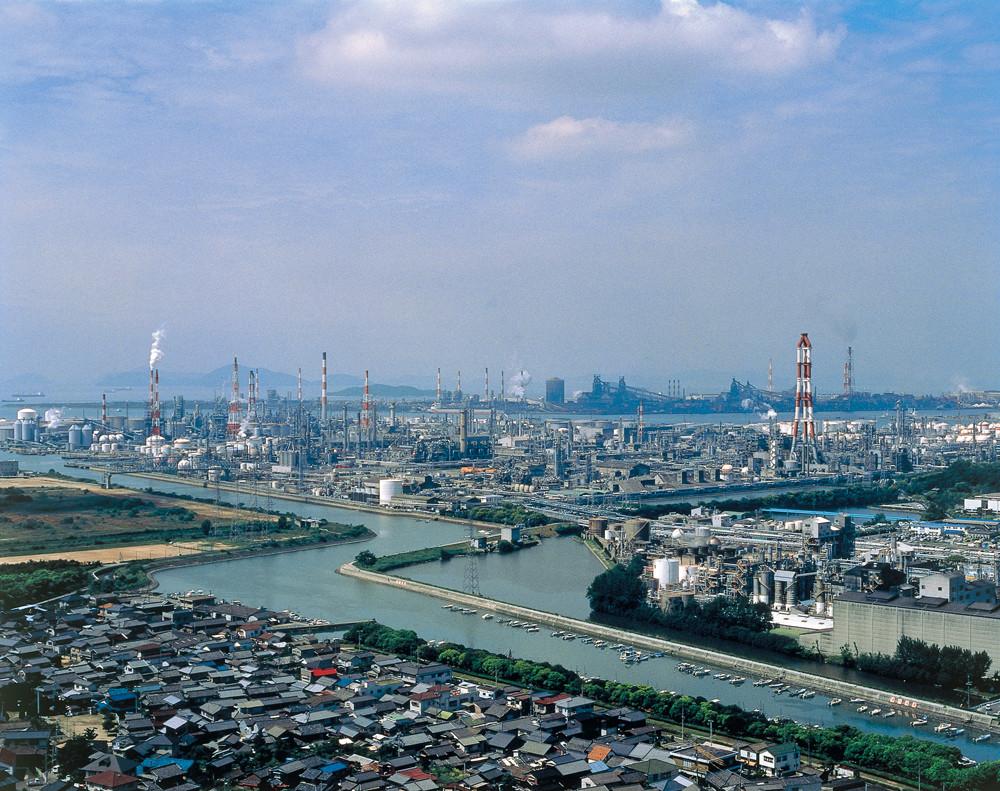 ● Kurashiki Historical Area
In Kurashiki Historical Area, you can see the old warehouse and enjoy shopping.